My name is Brian Wood, welcome to my website. I am a woodturner and furniture maker from the small town of Mansfield, located in the scenic Northern Tier of Pennsylvania. I began woodworking as a child working with my father in his contracting business. After high school I went to college and graduated with a Bachelors degree in Computer Science from Mansfield University.


I have always had a passion for woodworking and enjoy combining different species together in furniture building. My interest in woodturning began in 2004 when I bought an old Rockwell wood lathe. At first I did traditional bowls and hollow forms but quickly fell in love with segmented turning. I use both domestic and exotic woods to create unique bowls, vases, and sculptural pieces. I enjoy the challenge of combining the different species together in creative patterns that release the woods inner beauty. Of course the overall profile or shape of the vessel is of the greatest
I am a woodworker who specializes in segmented turnings. I have always had a passion and love of fine woodworking, and have done several styles or kinds of woodworking from Arts and Crafts style to more contemporary pieces. However when I discovered segmented turning, it quickly became my passion. Segmented turning allows me to make very creative, artistic pieces, and also allows me to use all the tools in my shop, rather than just a lathe as in more traditional woodturning. It is very fulfilling to see a plan go from a rough sketch, to a detailed drawing, and finally, after much hard work, to a finished piece. My goal is to become an established artist, as I believe I have the passion and drive to succeed in this endeavor.
My pieces vary greatly in size and complexity, but I always strive for pleasing forms or shapes. I believe that studying art, not necessarily related to woodworking is important to achieve this. I also enjoy combining domestic and exotic lumber together as the different species complement each other so nicely. My current favorite woods to work with include curly maple, cherry, walnut, bloodwood, purpleheart, bubinga, and ebony.
My current work includes some very challenging pieces that will stretch my ability and force me come up with creative solutions to get the finished product I am working towards. I believe that in order to reach my maximum potential as an artist and as a person, I must be willing to get out of my comfort zone and become vulnerable, not fearing potential failure or rejection. I greatly appreciate all the woodturners who have shared their ideas and knowledge so freely and look forward to doing the same for others.

Segmented turning is turning on lathe where the initial blank or piece is composed of multiple glued together pieces of wood. There are two general types of segmented construction, stave and ring. Most of my work is of the ring variety. Ring construction involves cutting small pieces of wood at precise angles and gluing them together into circular rings. Obviously, the more pieces per ring the more complex. Other rings are then stacked on top until the desired profile is reached. Usually different woods are used to create some sort of design or pattern. The glued up 'blank' or work piece is then turned on a wood lathe using chisels or bowl gouges. It is critical in this type of work to always consider grain orientation and wood movement.
I draw all of my work on graph paper and do the math to figure segment length, etc. with a simple scientific calculator. I am aware that there are computer programs that can do all of this, but I prefer paper and pencil. I cut my segments on a table saw using a shop made sled. These techniques work well for me, but there are defiantly many other methods. After all the pieces for a given ring are cut they can be disc sanded, then glued together.
The first segmented work I ever saw in person was at the Grizzly store in Muncy, PA. Davoud Khosravi has a large display there. For years I was fascinated by them, but never knew how they were constructed. The first book I bought on the subject was by Ron Hampton. It is a great book for beginners, especially if the table saw is going to be used to cut the segments. About a year later I bought Malcolm Tibbetts book and was blown away by his creativity. If you are interested in this topic I highly recommend both books. I hope to add some drawings, plans, video, and how to pages in the near future.
My current tool lineup includes:
Powermatic 4224 wood lathe

Grizzly 1023 Table saw

15" Grizzly planer (G1021X2)

6" Craftsman joiner

24" Grizzly drum sander

12" Grizzly disc/belt sander

12" Dewalt miter saw

Numerous clamps and hand tools
If you are interested in purchasing any of my work, please contact me. I also will do custom work of your design if possible.

Bowls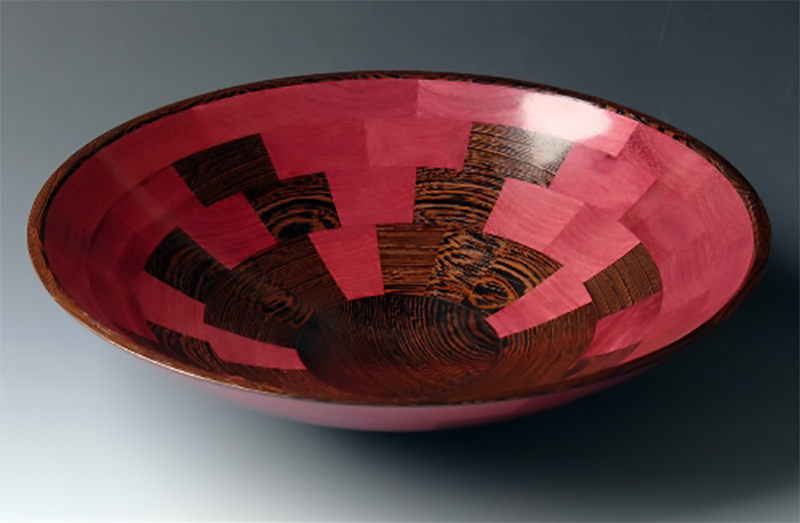 Vases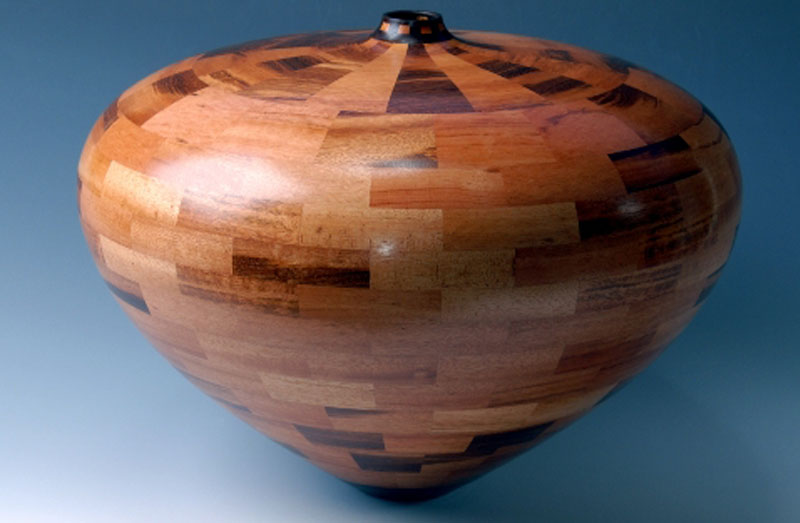 Scupltures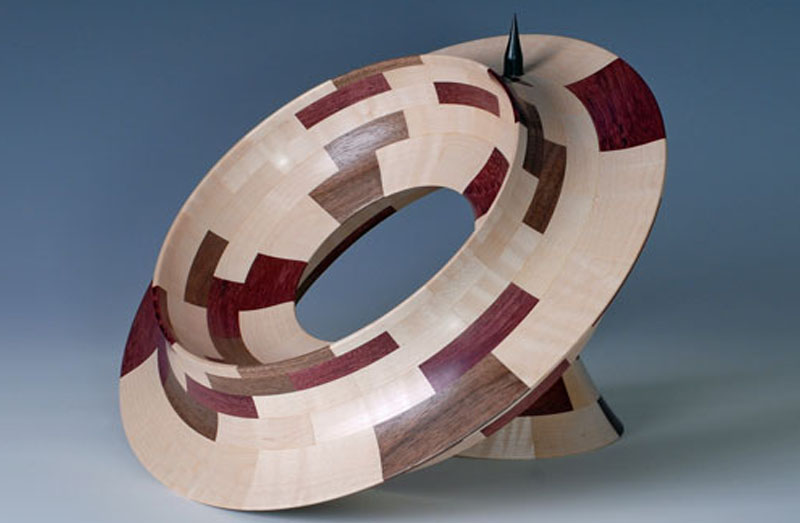 New Work